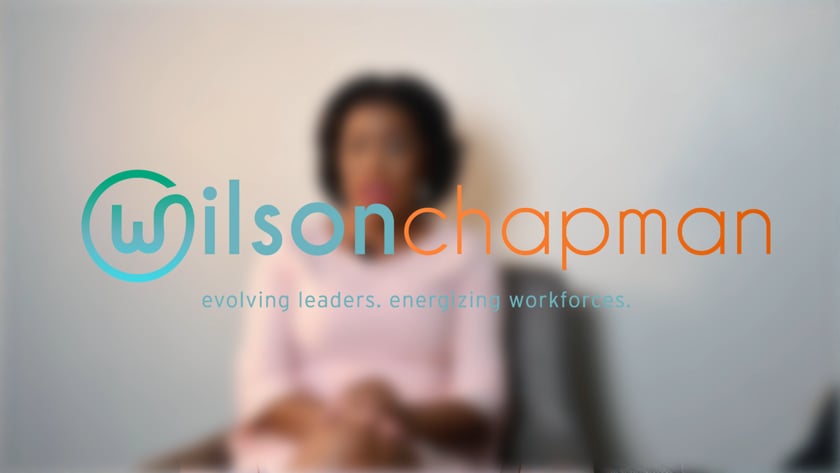 WilsonChapman's goal is to restore, grow, and boost the skills of new and established leaders in various levels of their careers. Whether they are emerging, struggling, or thriving, WilsonChapman™ can meet them where they are and enable them to get to where they want to go.
Personalized Individual & Paired Leadership Coaching
DiSC® Solution Sessions

Change Management Strategies

Strategic Communications
Washington, DC
Maryland
Virginia
"If you are not two steps ahead of your clients, you are already behind."
Markiesha E. Wilson, CEO
Shonkaye S. Stanley, Deputy Chief of Risk Management
I met Markiesha Wilson several years ago and also participated in a group coaching session that she facilitated. I reached out to her for assistance. We discussed my background, new role, and the challenges that I faced (which also included starting the position remotely, at the height of the pandemic). Once she assured me that I could handle the challenge, through various coaching sessions she began to guide me through assessments and assignments. Markiesha is passionate about what she does and helping her clients reach their full potential. I am extremely pleased with not only the level of service that she provides but the content as well.
Jessica M., Senior Consultant
WilsonChapman's coach leads with a quick-witted style that puts you at ease. What I noticed the first time I met her is how her presence and energy influenced the room. Markiesha E. Wilson is a superb communicator who can lead a team to accomplish anything. Coaching is about results, and WilsonChapman shows the most effective way to get there. They are skilled at guiding people to create, articulate, and execute their vision as a leader.
L. Velez Miro, SVP & Mortgage Banking Director
Through WilsonChapman's coaching, I was able to take a step back and truly understand what drives me as a leader. Recognizing my strengths and working on my weakness has allowed me to improve communication with my team by not only focusing on the results but by making sure, that they feel appreciated, heard, and recognized. Through WC coaching; awareness and understanding of my reactions in different scenarios, took a whole different meaning, allowing me to grow from the experience by seeing the positive side of these, slowly eliminating any self-doubt on my leadership capabilities.
Markiesha E. Wilson is a very thoughtful, intuitive coach, who helps you identify opportunities for leadership growth which may be holding you back from reaching your full potential. I truly believe, that all leaders, should have an opportunity to have a coach, like Markiesha, to continue to grow in a professional and personal capacity and to feel energize and positive after each of the sessions. Leadership is a constant journey that requires constant work and focus, but with coaches like Markiesha, you will gain a full understanding of the benefits of investing time in yourself.
Krusheta Wiley, Senior Director Business Analysis and Architecture
Thank you again WilsonChapman for my DISC assessment. The level of service you provided was outstanding.  That is a key factor for success with a product or service for me, and you certainly delivered. Having taken different types of personality and leadership assessments, my time with you stood out. The comprehensive conversation to deep dive into the results is what made the difference. You were so well versed with the information that I couldn't escape from myself (results) when I tried. Allowing me to fully process what I saw aloud while also guiding me into seeing the full scope of how I could use the information was a tough feat, since I mentor and coach all the time. You are a coach's coach, and I will highly recommend you to entrepreneurs and large businesses/teams alike.
Kimberly B., Staff Officer, Department of Defense
Thank you WilsonChapman for working with me in reviewing my DiSC Assessment results. The comprehensive report I received as well as your superb coaching insight and professional knowledge is helping me to improve my workplace relationships so I can be more effective.
Matt PhD, Manager, Human Resources Non-Profit Organization
I found the coaching experience to be enlightening and challenging. Discussions during the sessions revealed insights about myself and action-oriented steps to improve. I would recommend her, and (as someone who is not very touchy-feely), I would say that the sessions are surprisingly revealing and always end with action items that will help you be more effective.
We are looking forward to helping you reach your full potential!
Please fill out the quick form on the right to speak with the WilsonChapman™ head coach. Once we learn more about how you'd like to improve, we can put together a personalized plan to execute together.